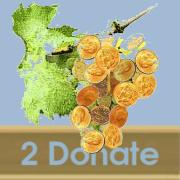 Click here to add this page to your favorites folder!
Share this page with a friend!
Justice in the Workplace
A Biblical System for Resolving Personnel Issues
By Laurent J. LaBrie

Part Two
of a two-part article published in
The Christian Management Report
January 2002

The vision of all Christian leaders is to see their employees at their best, achieving worthwhile goals and manifesting Christian character. But then, why are interpersonal problems so prevalent? And why are Christian organizations caught in fraud and illegal actions concerning personnel?
Too often, ministries still take personnel action based on the motto, "You don't need a reason to fire someone; you just need to feel it in your gut." In contrast, the Bible firmly states, "
Have nothing to do with a false charge and do not put an innocent or honest person to death
" (Exodus 23:7).
We've found scriptural guidelines effective in providing fair treatment of employees, encouraging risk-taking in confronting wrong actions, and developing ethical behavior.
Moses, for example, instructs leaders to:
Never convict anyone of a crime on the testimony of just one witness. The facts of the case must be established by the testimony of two or three witnesses. If a malicious witness comes forward and accuses someone of a crime, then both the accuser and accused must be closely questioned, and if the accuser is found to be lying, the accuser will receive the punishment intended for the accused. In this way, you will cleanse such evil from among you. Those who hear about it will be afraid to do such an evil thing again
(Deuteronomy 19:15-20 NLT).
Leaders, by definition, must help resolve personnel problems. Thats what leaders do. If we want integrity and equity practiced within our organization, then we must ensure, first of all, that individuals in conflict have tried to work out the problem among themselves, and secondly, that any complaints of illegal or disruptive behavior are investigated immediately and thoroughly. Unresolved problems have a habit of reaching the media, donors and the courtroom.
The First Phase
When a leader gets involved in a personnel issue, the first phase of reconciliation is informal. The manager discusses the incident with the employee, allowing ample opportunity to pose questions. The problem may have been caused by a simple misunderstanding or outdated procedures. To prevent recurrence, they work together to clarify organizational standards and adjust the system, as needed.
Immediately after the conference, the leader should place a simple note in the employees file documenting what was communicated. If the incident was minor, seemingly innocent, and communication seems to have resolved the problem, both parties can forgive and reconciliation is complete. However, if the conduct was illegal, intentional or repetitious, a formal reconciliation phase must be initiated.